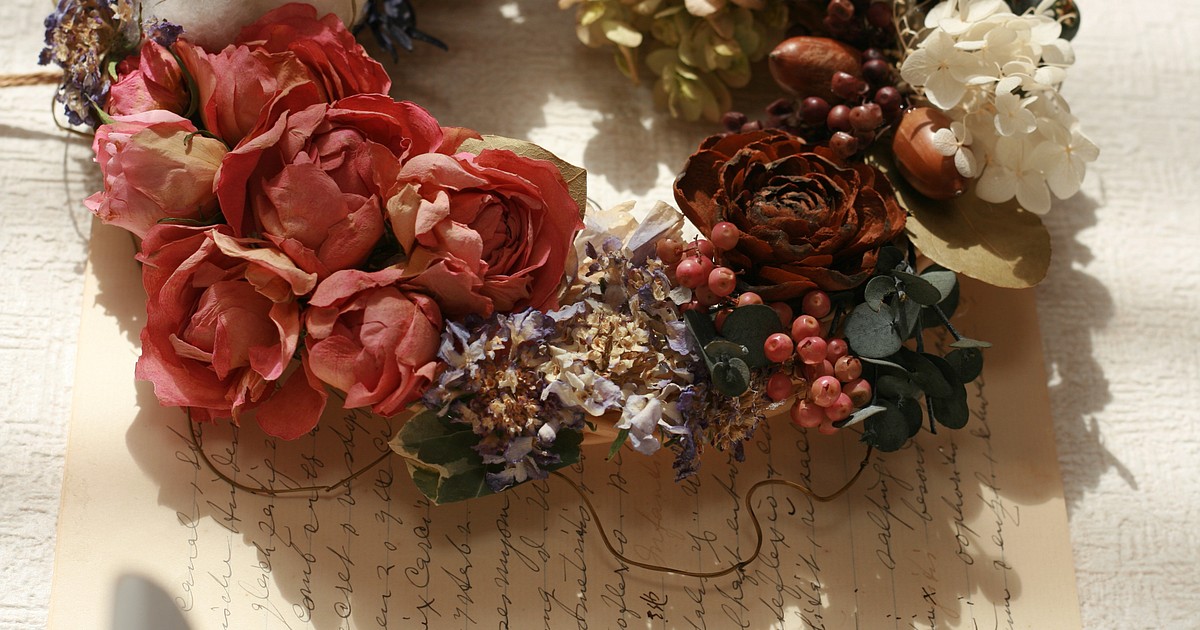 Forest treasures make delicious gifts
One of my favorite gifts to special friends and family is "combinations" of garden/forest gleanings and purchased items.
The "potpourri" of the woods – in the form of cedar and evergreen sprigs, tiny cones, birch back curls, attractive lichens and dried seed heads – is collected throughout the year and stored in bags for the holidays. I sort mine now, to nestle in cute bowls picked up from flea markets (or high-priced department stores, as you like).
If you are a lover of dried flowers, this idea also serves you. Perhaps a pretty purchased pillar candle could stand in the center, or a meaningful sculpture that suits the tastes of the recipient. Cute fake bird nests are also popular, containing adorable craft birds or a clutch of fake bird eggs.
Speaking of bird nests, feathers are "de rigueur" for decoration now, and if you're as lucky as me, you can enjoy the remains of the many flocks of wild turkeys that roam our area. My big sanctuary of fir trees is a gathering place for them, as sunflower seeds spill from the feeders hanging above.
These great birds not only clean up the mess, but leave beautiful feathers as a gift. I collected enough to make three or four lovely "bouquets" for some of my pickiest friends. Tied with a gold bow and presented as is – or in a unique pewter or brass urn (also from the thrift store), they are "instant gifts" from the hand (or tail) of nature herself. By the way, the other "waste" from the turkeys makes great fertilizer for most plants of all stripes, just make sure it's totally dry if you're going to use it in houseplants.
Herbs separated from your garden beds are another welcome gift. Rosemary, chives, sage and lavender are possibilities. Chives do well in a variety of pots and will stand tall on a sunny windowsill to light up soups and baked potatoes.
I recently purchased a large and beautiful pale blue stoneware urn with a gold lace pattern. At the time, I had no idea what I would do with it, but I just had to have it – you know how it goes. The other day I decided this would be perfect for a rosemary plant, but unfortunately my rosemary did not survive my too late transplanting efforts. Luckily, when I was shopping at Yoke, what else should they have but rosemary! Voila — a perfect gift for a very special daughter-in-law!
One of my annual gifts to many family members is a calendar reflecting their personal loves – cats, gardens, owls, etc. several months.
Seed lovers too can delight their gardening friends by giving them a few small glassine envelopes of a few favorites (clearly marked) as a gift, accompanied by a card giving care instructions, packaged with a beautiful trowel or a trio of pretty flower pots (perhaps handmade). -painted for you artists there)?
Another part-crafted, part-purchased gift is literally "for the birds." If your talent is carpentry, make simple bird feeders. A simple low box bottom with corner posts holding up a pitched roof is all it takes.
Tie a bag of black oil sunflower seeds and voila! A much appreciated gift. A klutz with a hammer and nails? Me too, but don't give up! Mix a good mixture of birdseed, suet and peanut butter and put it in large pine cones or make it into balls or cakes held in fabric (makes it a kind of wire), and tie twine to hang in trees, large bushes or under eaves. Your friends and their feathered loads will love them!
Most of us don't have the money – but when you cook, garden, pick or enjoy crafts, you can always find a combo gift that showcases your talent with a modest purchase. They are truly gifts from the heart.
(Editor's Note: For many years, Valle Novak wrote gardening and cooking columns for the Daily Bee. "Weekend Gardener" and "Country Chef" became famous for their humor, information and cooking tips. common sense on how to do everything from planting to cooking.. As she recently retired, she shared a number of chronicles to delight her many fans. This is one of those chronicles which was published in December 2007.)