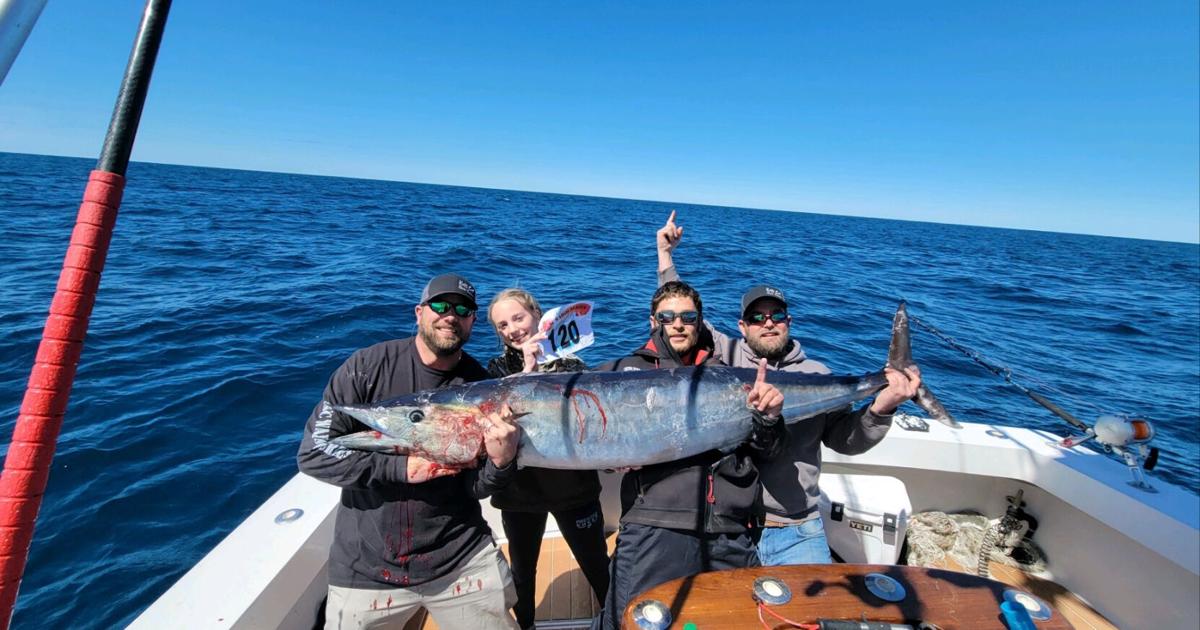 Record Fish Among Big Catches in SC Wahoo Series | Fishing
There were deflated anglers when Reel Labor caught a tournament-record catch of 119.3 pounds on the opening day of this year's South Carolina Wahoo Series, and then added a 43-pound fish. But a famous Yogi Berra quote – "It ain't over til it's over" – is about this year's event which runs until April 17.
The 162 boats in this year's SC Wahoo Series (scwahooseries.com) are allowed to choose three days of fishing during the competition, weigh a wahoo each day with the two heaviest fish combined to determine the grand prize winner of $35,000.
Tournament director Marc Pincus remarked at the start of this year's angling that the team with the biggest fish doesn't always win. Reel Labor, captained by Mark Pate de Chapin, with its total of 162.3 pounds, is no longer in first place, and several other boats are within easy reach of the top spot.
Kalli Cat, led by Larry Mullis, landed a 99.7-pound wahoo on March 14 to go along with a 67.3-pound catch to top the leaderboard at 167.0 pounds. Midnight Rider, led by Adam Brown of Murrells Inlet, is third at 128.5 pounds. These three boats have used their allotted three fishing days.
No Name, captained by Ted Joey of Charleston, is fourth at 108.2 pounds and still has a day to fish. Fish Meister, captained by Russell Spatholt of Calabash, NC, is fifth at 107.4 pounds with a day to fish.
Fish Sticks, captained by Gifford Scott of Johns Island, landed the second 100lb this year, catching 105.8lb on March 28, and has two days left to fish.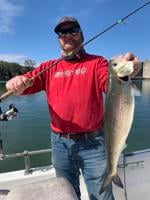 It Ain't Easy, skippered by Jon Cameron of Murrells Inlet, also has two fishing days remaining and sits in 10th place with a 94.6-pound wahoo caught on March 22.
"There are a few boats up there with good fish on their first day, so it's going to be an interesting finish," Pincus said.
"Before this year we had four fish over 100 pounds (in the 11 year history of the season) and this year we had two 100 pound fish, a catch of 99.7 pounds which was very close and one 94lb. But only two of those 100lb catches have won the tournament, so it's never a given. There are still plenty of boats that haven't fished a day that could have good fish. This ranking is going to turn around a bit more, I think. It's quite exciting.
Pincus said the weather has been a challenge for anglers, especially in March. Fishermen had narrow windows to get offshore.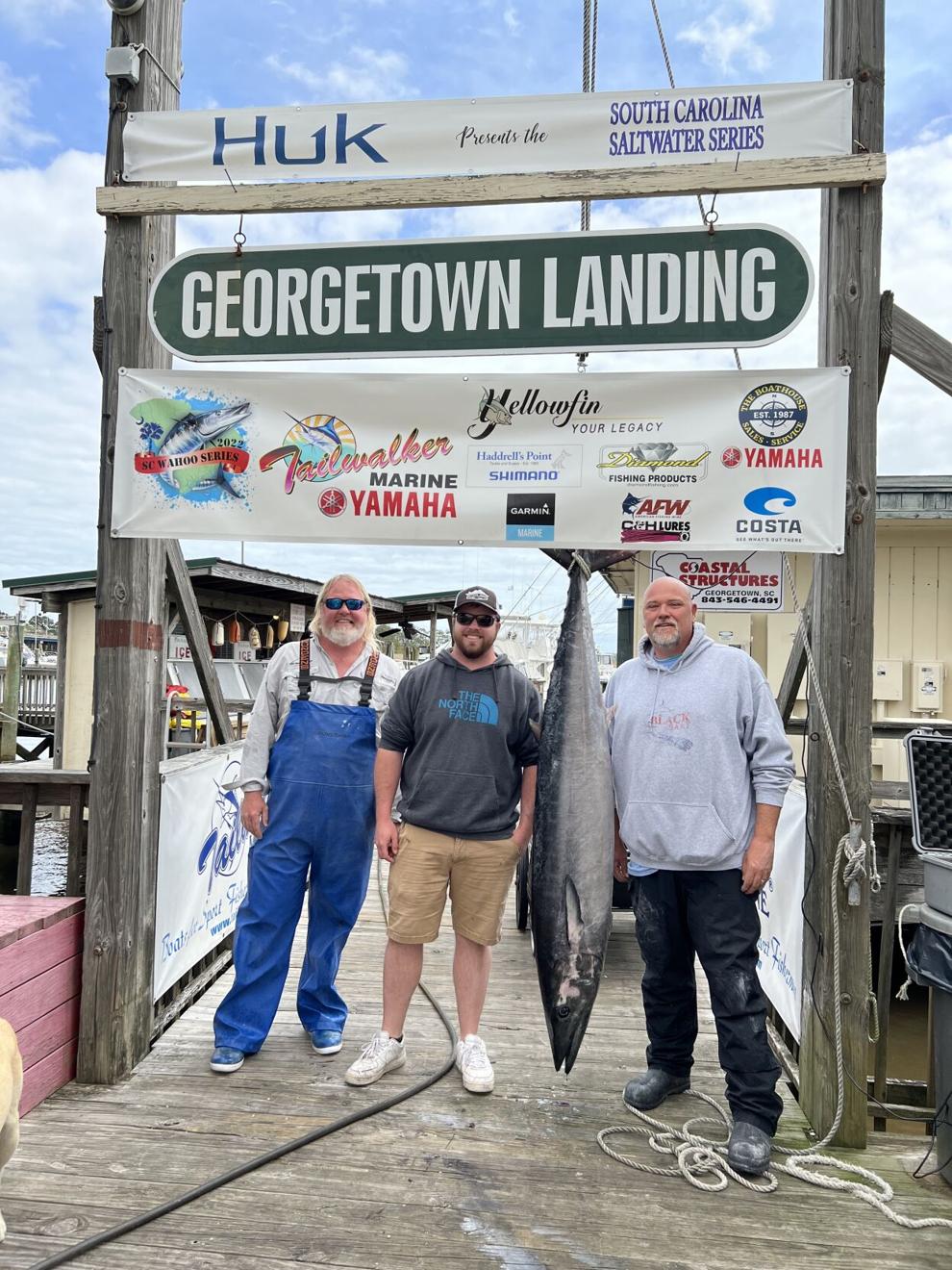 "That stretch was the toughest I can remember in years. It was definitely a once-in-a-lifetime year, but it adds to the drama," Pincus said.
SC Mahi Series
As the SC Wahoo Series draws to a close, anglers are reminded that the 2022 SC Mahi Series (scmahiseries.com) is fast approaching. The Captains Meeting will be held from 1-4 p.m. on April 30 at the Pioneer Boat Factory, located at 208 Upchurch Lane in Walterboro.
Fishing days are May 1-28, with boats allowed to choose two fishing days and weigh two mahi (dolphins) each day. The two heaviest dolphins in a boat count towards the winner's prize of $15,000.
Lowcountry Longbeards Banquet
The Lowcountry Longbeards Chapter of the National Wild Turkey Federation will hold its Hunting Heritage Banquet on April 8 at the John Monroe J. Holliday Alumni Center, located at 69 Hagood Avenue at The Citadel. Doors open at 6 p.m. To purchase tickets, contact Tim Beckham at 843-494-1108 or email [email protected]
Creekside Bassmasters
Creekside Bassmasters will hold their 14th Annual Spring Fling Bass Fishing Tournament on April 9th ​​at Blacks Camp on Santee Cooper Lakes. First place, based on a field of 70 boats, is $5,000. The pre-registration fee is $175, while registration the morning of the event is $185. Contact Steve Chapman at 843-200-2647 or Sid Fowler at 843-568-7674.
Charleston Inshore Fishermen
The 29th annual "Big Ed" Sheepshead Charleston Inshore Fisherman's Tournament will be fished April 30. The captains' meeting will begin at 5:30 p.m. on April 28 at American Legion Station 147, located at 968 Folly Road. The weigh-in will also take place at post 147 from 4 p.m. to 5 p.m. on April 30. The tournament entry fee is $40. Contact Kevin Mischke at 843-324-1006; Nick Kvestad at 843-557-2811 or Gene Broderick at 843-224-6826.
American yacht club
America's Boating Club Charleston will host a boating safety course on April 16 at 1376 Orange Grove Road, Charleston. Classes start at 9 a.m. and end around 4 p.m. Successful participants are awarded the SC Department of Natural Resources Boater Education Card. The cost is $25.